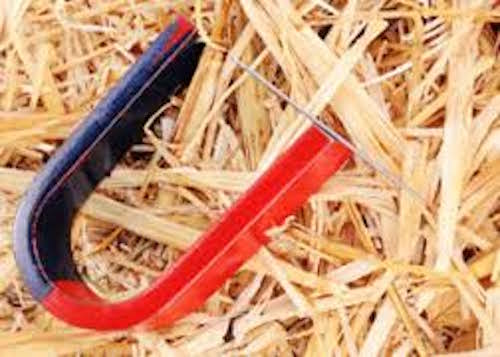 Does your franchise recruitment feel like searching for a needle in a haystack?
Perhaps you've tried all the franchise directory websites, perhaps you keep getting lots of enquiries into your franchise however trying to find the one suited for you business is leaving you a bit disillusioned.
If that feels like you, have you considered setting up a recruitment process that allows the good quality prospects rise to the top, to stop you feel like you are wasting your time calling each prospect you are sent.
In today's multimedia environment having an automated staged recruitment model can ensure your time is not wasted on speaking to those who are not suitable for your franchise. You simply spend your time on speaking to those that share the same passion about your business as you do… and are likely to progress and succeed with your franchise.
Sounds simple?
How do you put this into practice?
Firstly don't call all the leads you are sent from the franchise websites – "what?", "have we gone mad saying that" – after all you are paying for leads!
What you might not realise is that potential franchisee details you were sent are looking at a variety of franchises .
When they enquired into your franchise, the chances are they are sat that at home filling in about 20 enquiry forms – so when you call them for the first time they are likely to have very limited knowledge about what you do, in fact probably not even remember your franchise…
We are pretty sure this will be resonating with Franchisors…..
So what is a multimedia automated staged recruitment model….. maybe better described as marketing automation.
Through carefully planned marketing automation you can send your prospects a range of different information about your franchise. Information they can view in their own and all you need to do is keep track of what they are viewing and reading.
How do you keep track?
Perhaps you use email-marketing systems in your business already such as Mail Chimp or Campaign Monitor however in more recent time the world of marketing automation has exploded.
Yes Mail Chimp and other basic providers tick a box for sending emails, however there are now complex marketing automation providers that can now track all your franchise leads, they can track what multi media they engage with, they can track how long of a video your prospects watch, in fact it becomes a bit Big Brotehr'ish as you can literally sit there using these platforms and identify exactly where each one of your prospects are in the buying cycle.
This allows you to only spend your time contacting prospects that are ready to engage with you about your franchise.
Sounds complicated – here at Franchise Inner Circle this is what we have been doing for franchisors for nearly 14 years now, we have set up these complex automation marketing models and trained franchisors on how to use them to grow their franchise network.
We have mastered a process that works, a process that seen us recruit hundreds of franchises across multi sectors
Next time you get a lead from a franchise directory website and feel like you want to shout at the sales guys at the directory companies because it's a s sxxt lead – just count to 10 and ask yourself how can you deal with this type of lead source differently.
We can 100% assure you all the sales we have made for franchisors over the years all come from the same lead sources you are no doubt using – its what you do with the lead and how you find the needle in the haystack that is actually the missing link of your business not searching for the needle because we can 100% assure you they exist.
For a free franchise marketing assessment of your franchise where a member of our expert team will provide you with a free analysis of your current franchise marketing activities and help you identify what you need to slightly do different please contact Franchise Inner Circle by visiting www.franchiseinnercircle.com
Tags In
Franchises Our Team Have Assisted