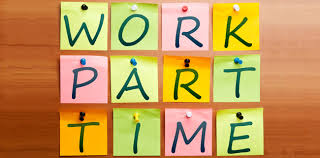 Does your franchise offer a part time offering?
When the world returns to some sense of normality, in terms of us being able to go to work, kids go to school and visit friends and family the one part of our lives that is going to change is the economy.
The chancellor has quoted figures of the economy shrinking by 35%, also who is going to foot the bill of so many people on furlough?
The focus now is our health, however soon this will change as how we earn is going to become a huge topic with people unemployed, made redundant.
It is predicted the franchise industry during this time will boom. Many individuals who will turn to franchising have very limited experience of running their own business. They may be worried about the implications of taking on a full time franchise and might not have the working capital to provide them with the luxury and time of building the franchise.
Have you considered part time franchising? Maybe your franchise model might not lend itself to part time franchisees however if it does then providing this option for those looking to earn extra income come the end of the lockdown could really kick start your franchise into 2021.
Franchise Inner Circle has see a significant surge in franchisors reviewing their franchise marketing, looking at ways to "emerge" out of this crisis on the right side of what is happening right now.
Franchise Inner Circle are specialists in franchise recruitment and can work with franchisors in ensuring their package is suited not only for their franchise but also for the current market conditions that are very likely to present themselves after COVID19
There's no doubt that the recent need to work from home will lead to a widespread revolution in home-based and flexible working. With more people working from home, juggling professional and home lives in the same space, we can expect to see more demand for businesses which provide mobile services.
Even in times of economic uncertainty, businesses offering luxury services such as hair and beauty treatments, travel and leisure experiences, and fitness programmes seem to do well. With Britains across the country having had holidays cancelled and well being appointments disrupted, we can expect this area to take off once more with even more vigor.
The franchise sector is changing and shortly predicting to see unprecedented growth – make sure your franchise is on the right side of what happens after COVID 19
Franchises Our Team Have Assisted