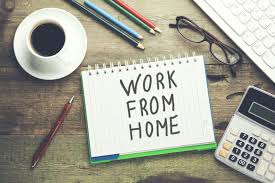 Work from home businesses set to rise
As we all get use to the new "normal", homeschooling, working form home and social distancing around the corner unemployment is set to raise and the life as we know it could take quite a way to return to normal with potential restrictions in place until the end of the year.
The worse effected European country is not a stat we want when it comes to Covid 19, however it is important in these times of despair and uncertainty we look for the positives.
It goes without question to thank everyone at the NHS, however as a business owner or someone who maybe worried about the future now is the time to look at an alternative way of working.
Online businesses, working from home will become the norm.
The race is on for franchise companies to adjust their offering to a more flexible offering, an offering that can be run form home. Over the last few weeks we've seen dance franchises turn to teaching online and other businesses readjust as they try to service their customers.
If your franchises business need to change contact Franchise Inner Circle and we will be happy to discuss with you how you can restructure your business to a more online / work form home offering.
In the last 4 weeks we have been inundated with franchise companies looking to use this down time as an opportunity to refresh their franchise offering and get ready for the surge in franchise purchases when the recession really takes its toll in Q4 of this year.
In these unprecedented times now is the time to take stock, and offer the growing marketplace of work form home businesses an opportunity for new franchise holders that will ride the wave of these times.
To find out more about how we can assist visit www.franchiseinnercircle.com for further details.
Franchises Our Team Have Assisted