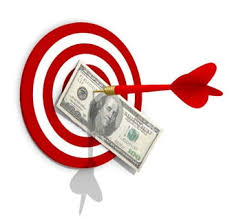 Recruiting Franchisees
How is your franchise recruitment going? If like many franchisors your franchise recruitment hasn't hit the levels you set then have you considered the price point of your franchise.
Have you considered positioning your franchise investment level at a price that is competitive with regard your competitors. Identifying competitors in the franchise sector isn't quite as easy it might sound though.
For example if you end offering is selling cleaning services, then the price point you set for your cleaning services will be on par to other cleaning companies. However with franchising your competitors are not just companies in the same sector as your franchise, it is related to the potential earnings of your opportunity as well as whether the franchise can be operated part time or full time.
So when deciding on a price to sell your franchise, be sure to check out what franchise companies with similar offerings with regards earning potential and the lifestyle benefit as this will give you an insight as to how your potential franchisees are viewing all the franchises they are looking at.
Very few potential franchisees, that are considering buying a franchise under £20,000 know exactly the type of franchise they want, all they really know is they want to run a business for themselves. The chances are they are looking at a range of franchises across multiple sectors and therefore for your franchise to attract franchisees it has to be positioned considering all franchisees at a similar investment level.
Providing advice on franchise price point is one example of the services available at Franchise Inner Circle. We specialise in recruiting franchisees for franchisors and have a near 14 year track record, we have worked with multiple franchises, repositioned their offering and provided franchisors with access to proven recruitment methods.
Talk to our franchise consultants
Tags In
Franchises Our Team Have Assisted