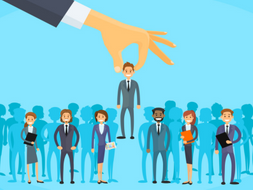 Franchise Recruitment Consultants
Becoming a new franchisor is an exciting, yet mind-boggling time, full of learning curves. Many people turn to franchise consultants for assistance in the set up of the franchise and you maybe one of them. Franchise consultants offer guidance and advice based on their franchise industry experience and specialties, some able to assist with franchise recruitment, others are not.
After you've spent time, money and resources in setting up your franchise, getting the franchisee recruitment right is crucial.
Recruiting franchisees
When it comes to your franchise recruitment, one of the most important factors in building a successful franchise network, why wouldn't you use a franchise recruitment specialist?
A recruitment specialist maybe able to assist with the franchise marketing as well as the franchise sales, however both of these are individually specialist. Working the with right specialist could be the make or break for your fledgling franchise opportunity
The right type of franchisee
Recruiting the right type of franchisee for your franchise is highly likely to impact the overall success of your franchise business. Having a robust franchise recruitment process in place will help towards the selection of the type of person you are looking to recruit to join your franchise network.
Once you've ironed out your franchise recruitment process, you will need to generate franchise enquiries.
Franchise Leads
The initial stage to growing your network is the need to generate franchise leads. People who are actively looking for a franchise opportunity. There are many places to advertise your franchise opportunity, and you won't necessarily need a franchisor recruitment specialist to organize this for you. However once receiving quality franchise leads from someone most suited to your franchise opportunity, what are you going to do with them?
Franchise marketing
Your franchise marketing, done well, should assist your franchise recruitment. Your franchise sales team shouldn't need to cold call, or speak to people that don't know anything about your franchise opportunity. Your franchise marketing systems should be measurable so that you know exactly what budget to spend, where and what your conversions rates are.
Franchises Our Team Have Assisted